May
23
Filed Under Events | Comments Off on Happy World Squash Day!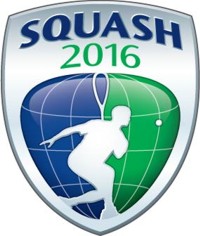 The VSL would like to wish all the squashies out there a happy World Squash Day!
Check out the official website for more info and don't forget to check out the Olympic initiative site.
May
6
Filed Under AGM | Comments Off on 2009 AGM Minutes
The 2009 AGM minutes are now available for download. (52 kb Word document.)
May
5
UPDATE: May 11th, 9:26pm > Congratulations to the new Division 1 Playoff Champions, JER B1 "Young Guns". They won 3-2 over league Champions FIT A1.
Those of you who came to the VSL Wrap Party can join us in congratulating Van Lawn's Div 1 Women in their victory over Evergreen (3-1).
Thanks to everyone who attended. We all saw some fabulous matches including Div 1 doubles.
The Div 1 Open final wasn't played due to conflicting squash tourney schedules (Junior and Senior Nationals) but it has been rescheduled for Monday, May 11th at Van Lawn. The VSL board hopes that you can make it out to watch Fitness Unlimited battle Jericho A1. See you there!