Feb
25
There is still space available for the Feb 26th clinic at the River Club but the Feb 27th Arbutus clinic is sold out.
If you are interested in taking advantage of the deal being offered to VSL members for Squash Canada's online referee certification please make sure that you bring $10 to the clinic and a VSL board member will take your name, contact info and payment.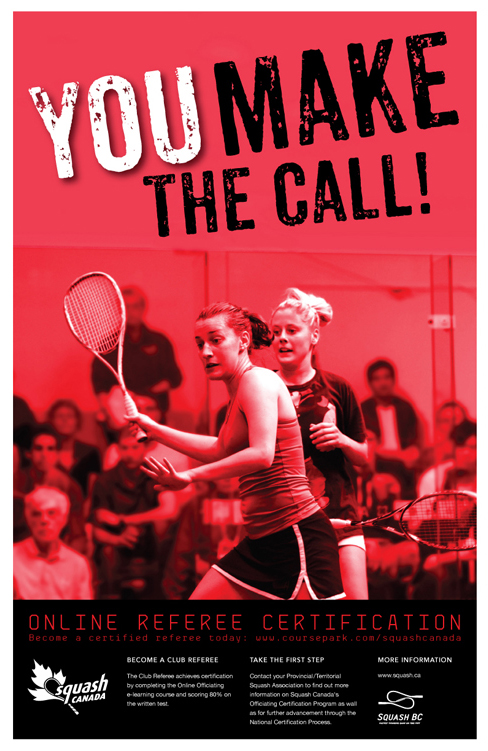 Feb
14
Filed Under Tournaments | Comments Off on 2014 BC Closed at Hollyburn
Today is the last day to register for BC's premiere event, the BC Closed.
The registration deadline is tomorrow, Friday, February 14th @ 9:00 PM. There will be no late entries accepted, so I encourage you to sign up immediately! This AAAA Provincial Championship will crown our provincial champion! Players of all abilities welcome as there are many divisions available to compete in.
Each participant will receive:
3 match guarantee (up from 2)
Sunday Finals wine and cheese
Saturday evening Extravaganza, features pub style catering and beer (replaces the Saturday banquet and takes place during event semi-finals.)
After match beer – courtesy of OK Spring
F&B voucher for use in Bistro or Bar & Grill
$3000.00 of prize money for the Open level players.
Winners of the Men's & Women's Open, age group categories are eligible to
receive funding support to attend the National Championships.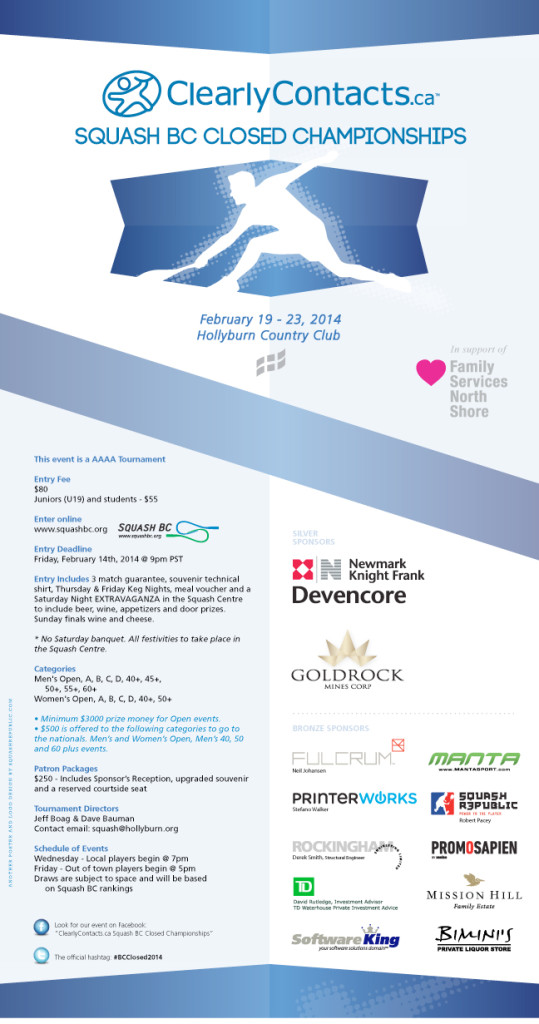 Feb
14
Filed Under Tournaments | Comments Off on The River Club – St Patrick's Day Squash Tourney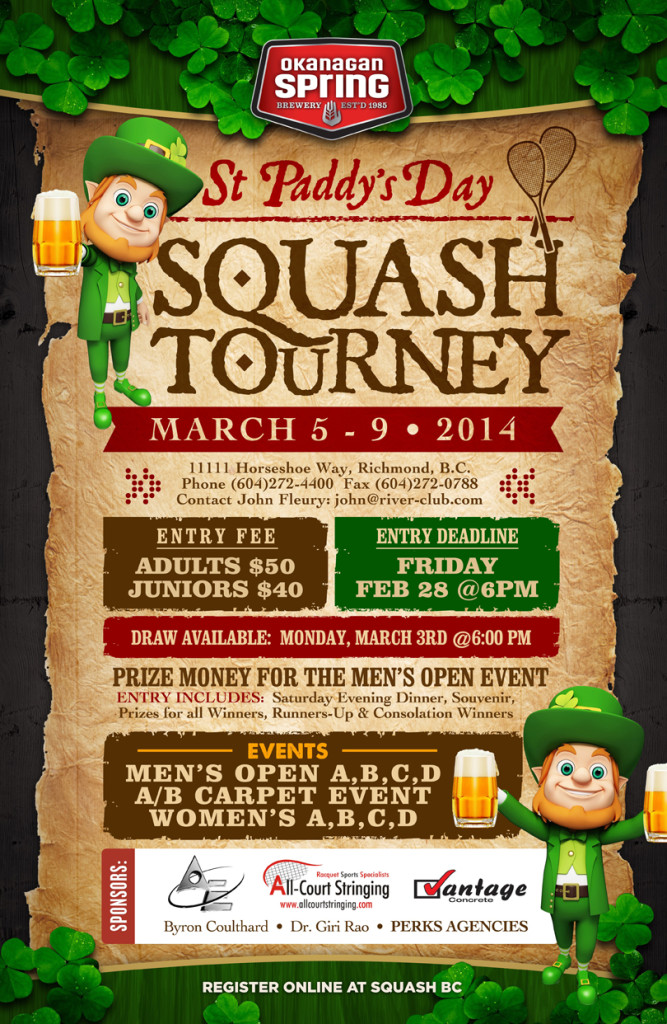 Feb
5
Filed Under Referee Clinics | Comments Off on Free Ref Clinics and Special Offer
The BC Honda Vancouver Squash League is pleased to present TWO FREE REFEREE clinics to players in the VSL and Squash BC members. Both of these clinics will be run by ASIF HUDANI who is the chair of Squash Canada's Officiating Committee. As a Certified A1 Official, he is also one of BC's highest ranking officials.
The first clinic will be held in RICHMOND at the River Club on WEDNESDAY, FEBRUARY 26th starting at 6:30pm.
The second clinic will be held in VANCOUVER at the Arbutus Club on THURSDAY, FEBRUARY 27th starting at 6:30pm.
Please RSVP by Sunday, February 24th if you plan on attending – info[at]vancouversquashleague[dot]com
SPECIAL OFFER!
Players who attend a free clinic will be able to take advantage of a discount coupon for Squash Canada's Online Club Referee Certification Course. This course has a value of $30 but will be available to participants for only $10! For more information on the course please visit Squash Canada's website.
Please pass this information on to all players on your teams and any who might be interested.