Jan
26
Filed Under Masters, Tournaments | Comments Off on 2016 Americas Masters Coming to Vancouver
The 2016 Americas Masters are coming to Vancouver in August! Squash BC and Squash Republic are pleased to present a players information brochure for those who are considering attending.
You have to be over 30 to play and everyone is welcome! Each player will be scheduled three matches and there are options for playing team matches as well!
DOWNLOAD the Americas Masters Games 2016 Squash Info or scroll down to read the information you're looking for.
– See more at: http://squashrepublic.com/info-for-americas-masters-squash-players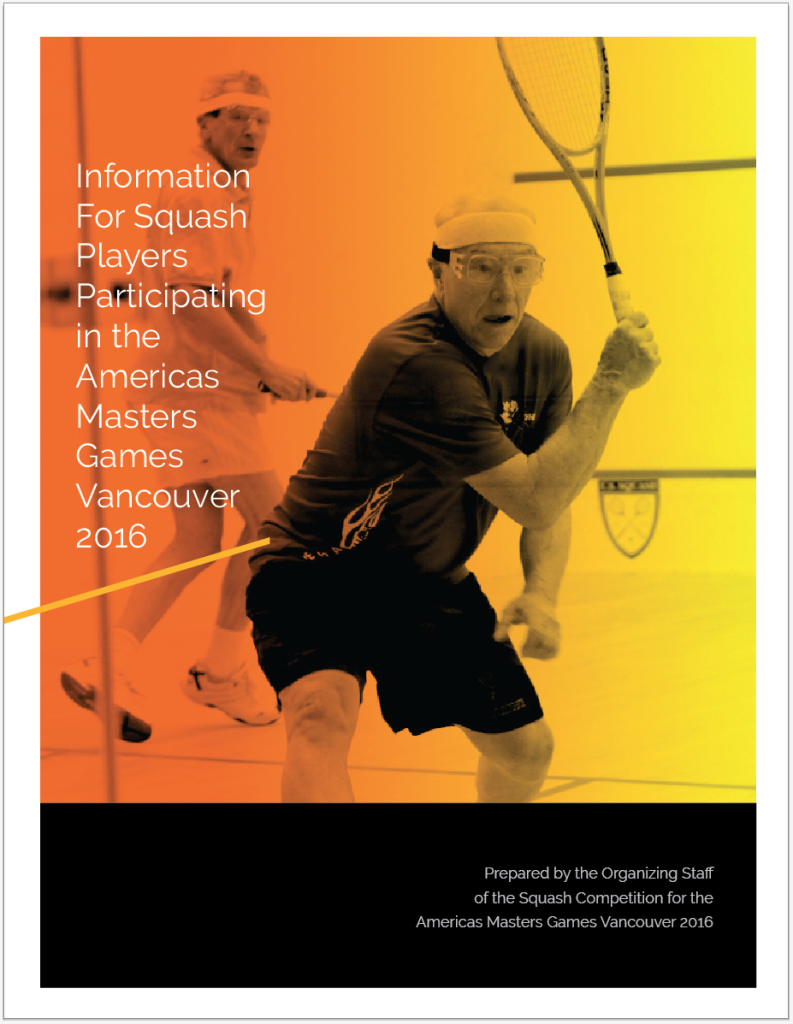 Jan
16
Filed Under Tournaments | Comments Off on 2016 Nanaimo Open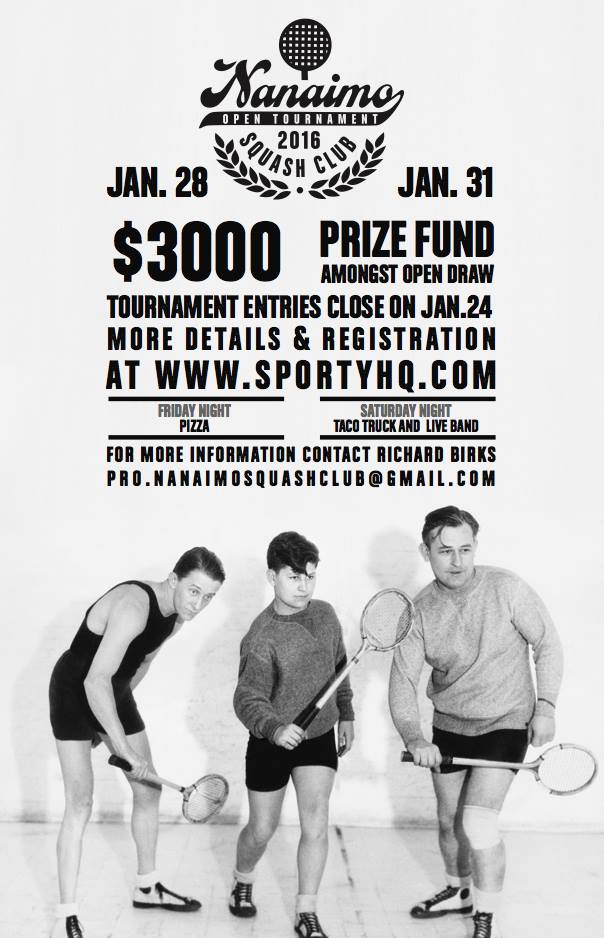 Jan
16
Filed Under Tournaments | Comments Off on 2016 Sea to Sky Tournament at the Squamish Squash Club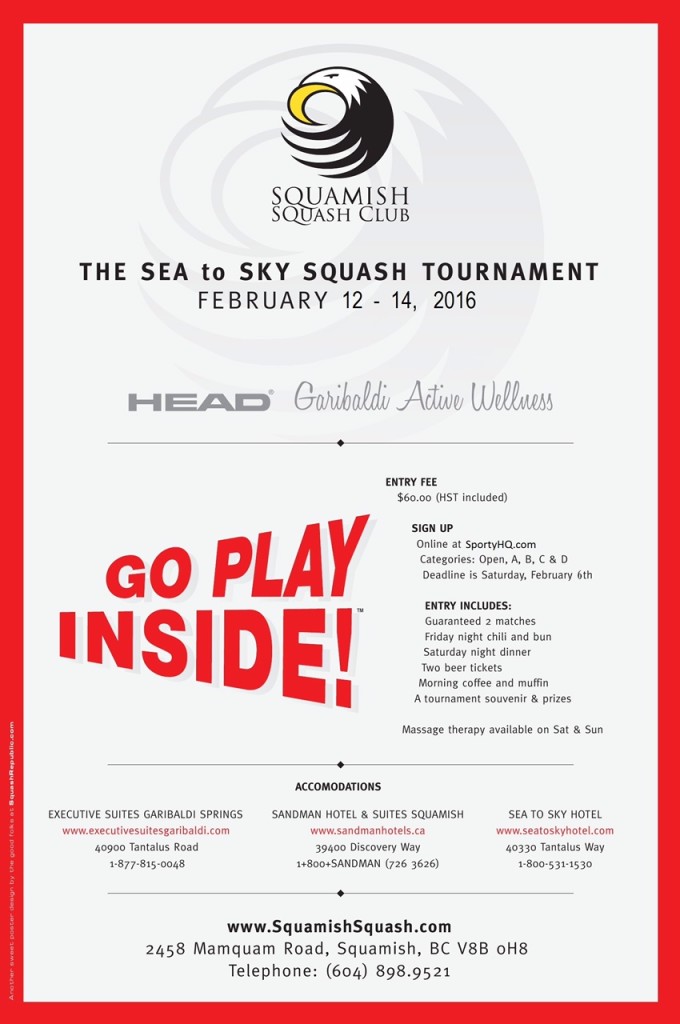 Jan
9
The playoff dates have been added to SportyHQ's online schedule. Previously we had posted them on the SCHEDULE page on our website.
Venues and teams participating in the semifinals and the finals have not been determined yet but some divisions will notice that they have a gap between their last league match and the semifinals. Teams are welcome to reschedule if both captains agree and the host club is able to accommodate them. Always check with your club pro first and don't forget to let the league coordinator know about the date change. Please enter the results!
Div 1 Open and Div 1 Women will play their finals on March 19th at the AGM & Wrap Party event (location TBD).
We have also added the "missing" third cycle for Open Divisions 1 & 7. Club pros or reps with teams in those divisions (ARB, BEN, BON, EVE, JER, RIV, SPC, TCC & VRC) will have to enter the start times for these matches. Players should note that hosting is shared during third cycles. Thanks for your patience while we figured out how to get this online!
If you have any questions please check our FAQ page or email the league coordinator if you don't find your answer there – info@vancouversquashleague.com
Jan
9
Filed Under Tournaments | Comments Off on Evergreen Squashes Cancer
The 4th annual Evergreen Squashes Cancer, in honour of Paul Marley, is happening Feb 3-7, 2016. Proceeds to the Canadian Cancer Society.