Feb
7
UPDATE – Feb 8, 2015
Dear Squash Community,
Please come, we need your help.  Bayside Squash Club's fate will be sealed on Tuesday evening, Feb 24, at Delta City Hall – 4500 Clarence Taylor Crescent, Ladner, BC V4K 3E2.
The Public Hearing to rezone the land that Bayside sits on, in order to tear it down and build homes there instead, starts at 7pm on Tuesday Feb 24th and continues until everyone has been heard. 
So, if you can't get there at 7, please come at 8 – or 9 or if we're lucky 10.  If Bayside is to continue as a Squash Club and not get replaced by private homes, we need people there.  We need the squash community there to tell City Council that Squash in Delta @ Bayside is important to keep.  Please come and speak up for Bayside.
If you can't come, please write a letter or email to mayor-council@delta.ca .  If you wrote in before, please write in again – your letter will be considered new evidence.  You can mail a letter in, email it or fax it to 604-946-3390. In order to be considered, correspondence must be received by 4:00 pm on Tuesday, February 24, but correspondence received by 1:00 pm on Friday, February 20 will be in the agenda package.
We are also working diligently on helping to find a new owner for the Club. With the recreational zoning firmed up by Council, we believe the realtor and owner will start considering offers for it as such.
Thank you so much for your help.  We truly do need you.  If you have any questions, please email us at BaysideSquashClub@Gmail.com
Sincerely,
Louise Latremouille, President, Bayside Squash Society
www.BaysideClub.ca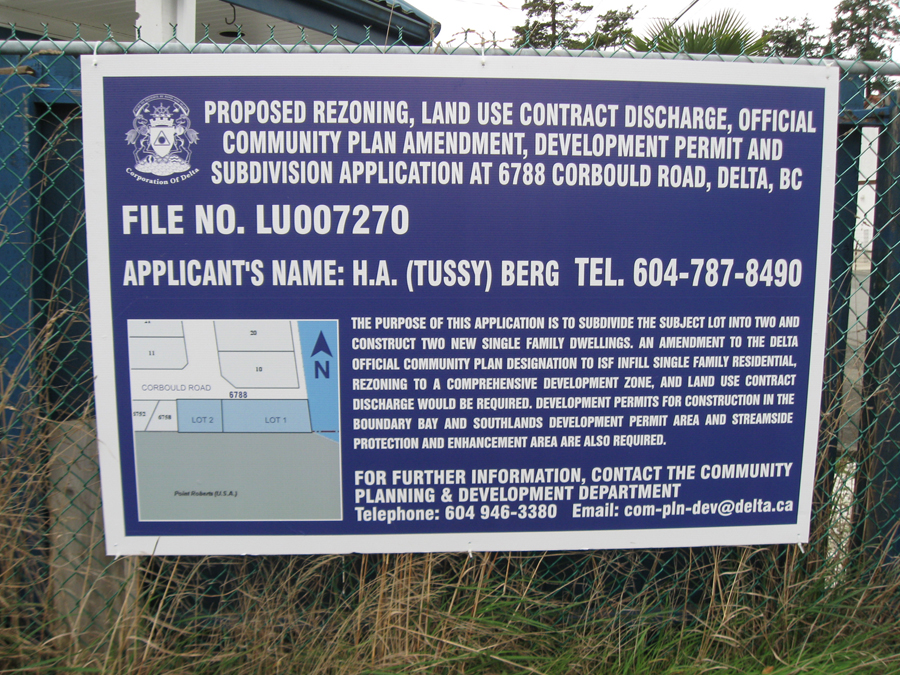 The Bayside Squash Club in Delta needs your help. Bayside has been an integral part of squash in BC for over 30 years and now our clubhouse is at risk of being rezoned and demolished. Yan Ling Wu bought the club a couple of years ago from Tim Saunders as a real estate investment. Tussy Berg is her realtor and holds the listing for the property.
We need your help in two ways: Firstly, we would like to help Tussy find a new owner for our clubhouse. An owner who can see the incredible potential the Bayside Club has and will help it grow. So if you know of anyone, or think you might be interested yourself, please contact Tussy through the listing above.
Right now though, until a new owner is found, we need your help to keep our clubhouse zoned for recreational use. Please help the Bayside Club. You can do this simply by sending an email to Delta Community Planning, Susan Elbe selbe@delta.ca to the attention of Mayor and Council. Keep your letter simple, a sentence or two will do:
Dear Mayor and Council,
Regarding the re-zoning application file No. LU007270; I am not in favour. I am writing to support that the Bayside Squash Club, located at 6788 Corbould Road, Delta, BC, continue to operate as a squash and fitness club. The Bayside Squash Club, Delta's only squash facility, has been an integral part of Squash in BC for over 30 years and I would like to see it continue as such.
Thank you for supporting the sport of squash in BC.
Sincerely,
(Your name and address)