Mar
12
View the results of previous surveys:
2014 – Should the VSL switch to 4 players per team?
2013 – League Survey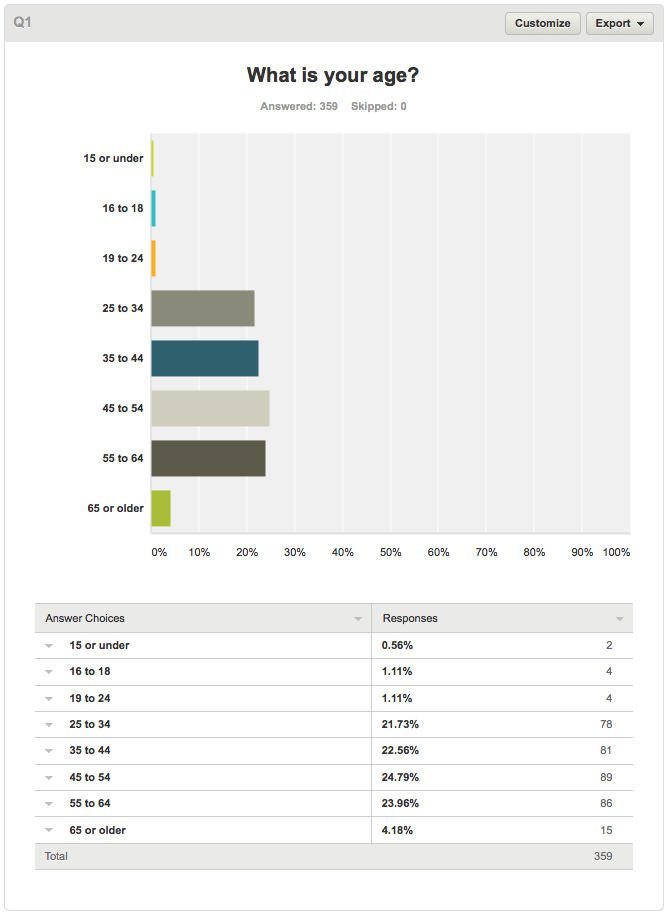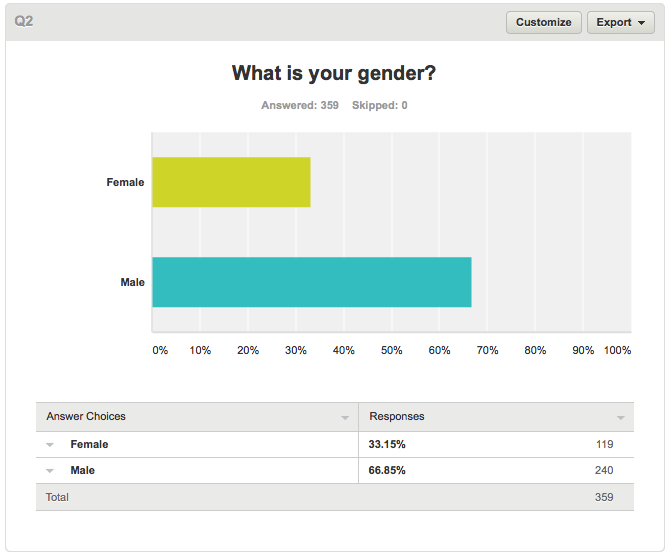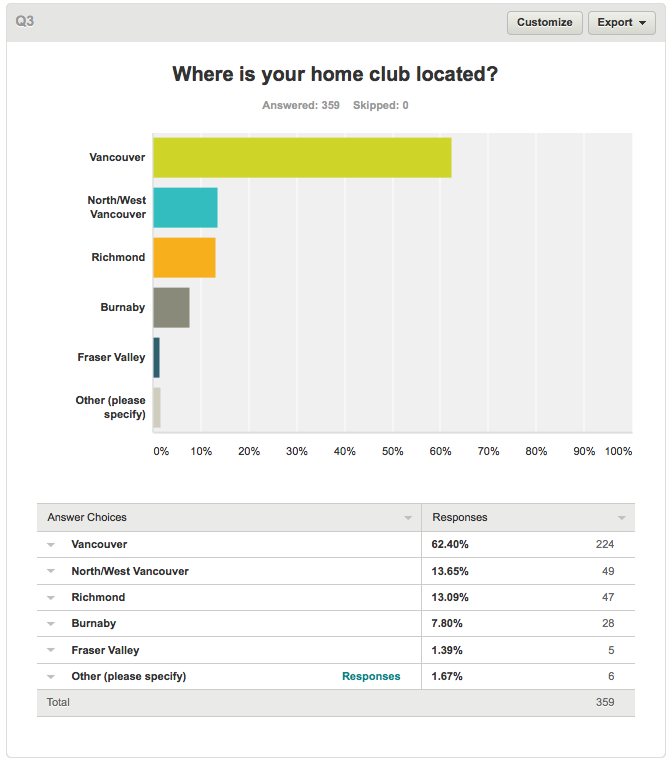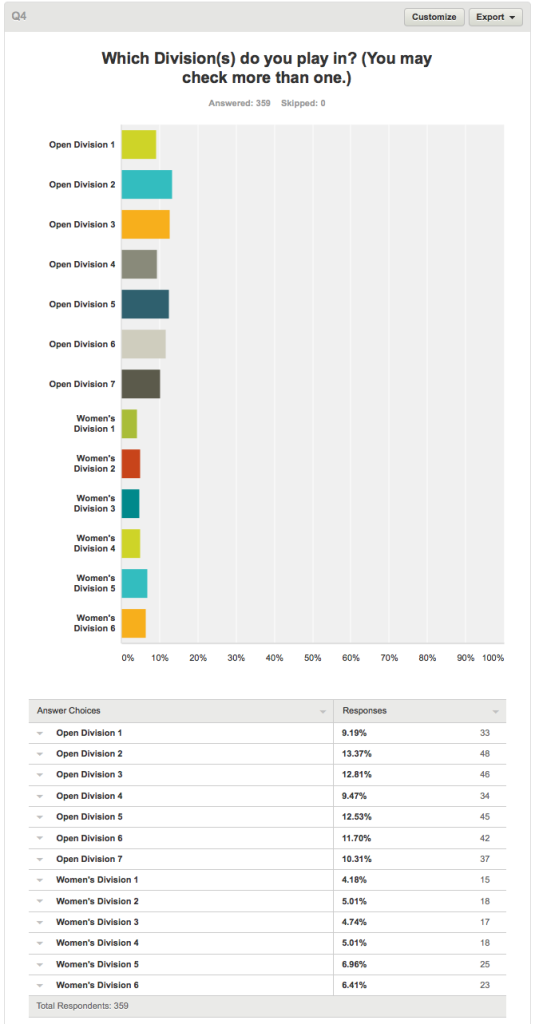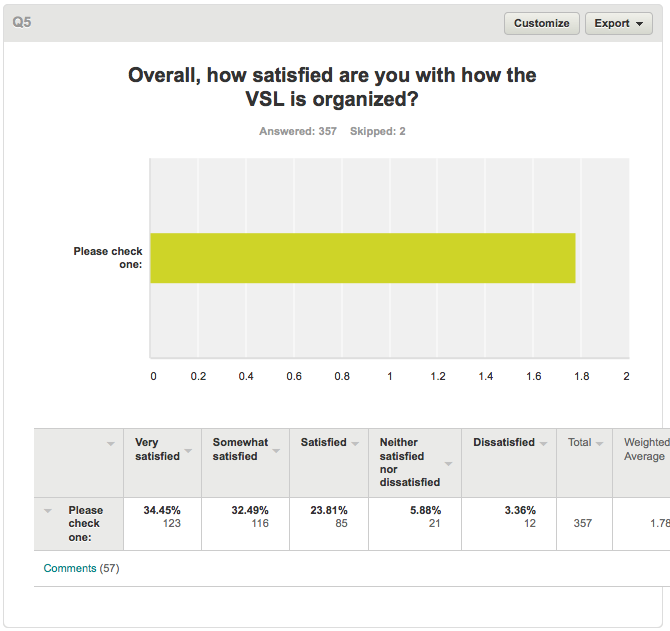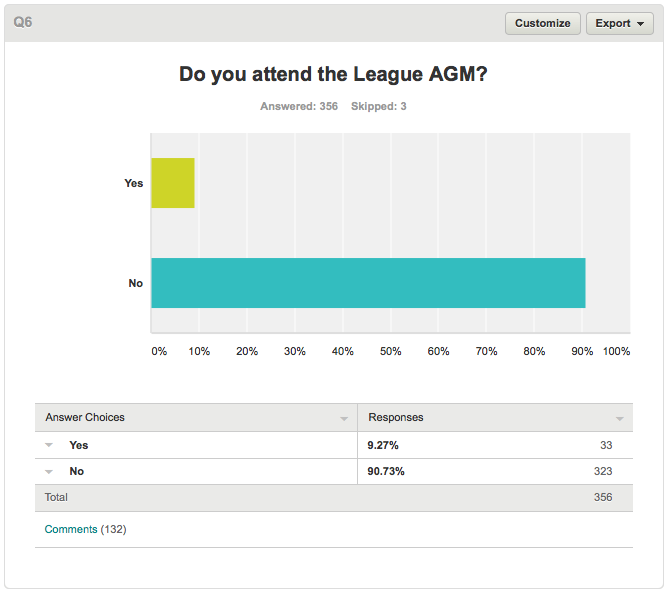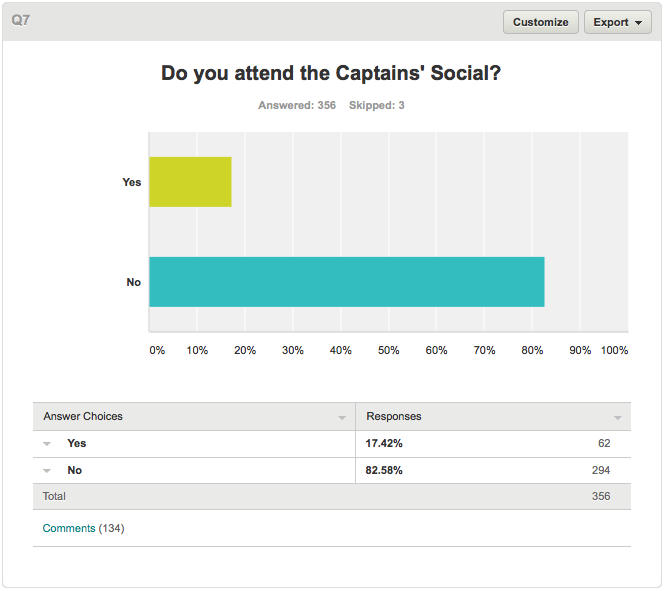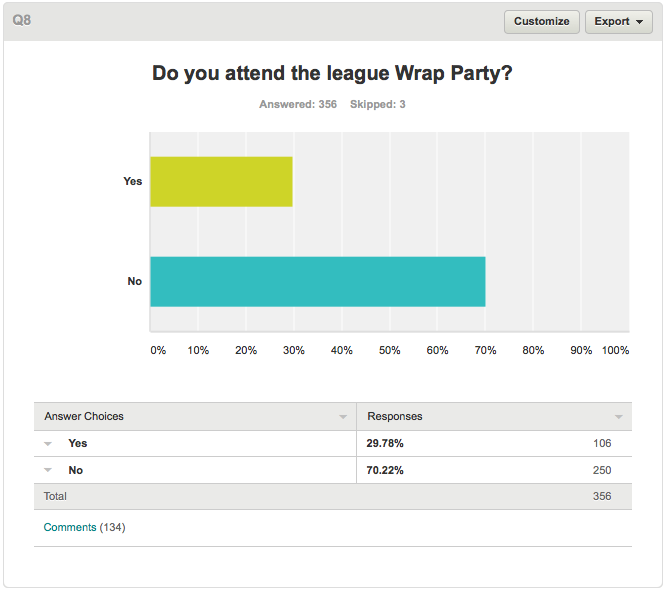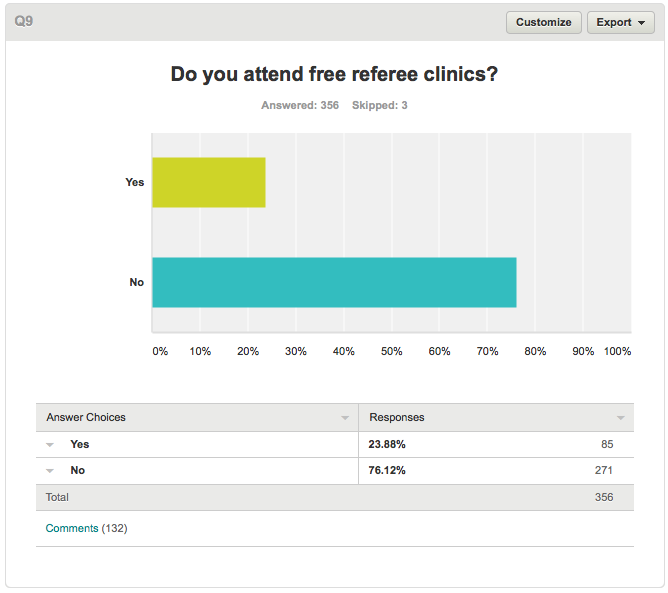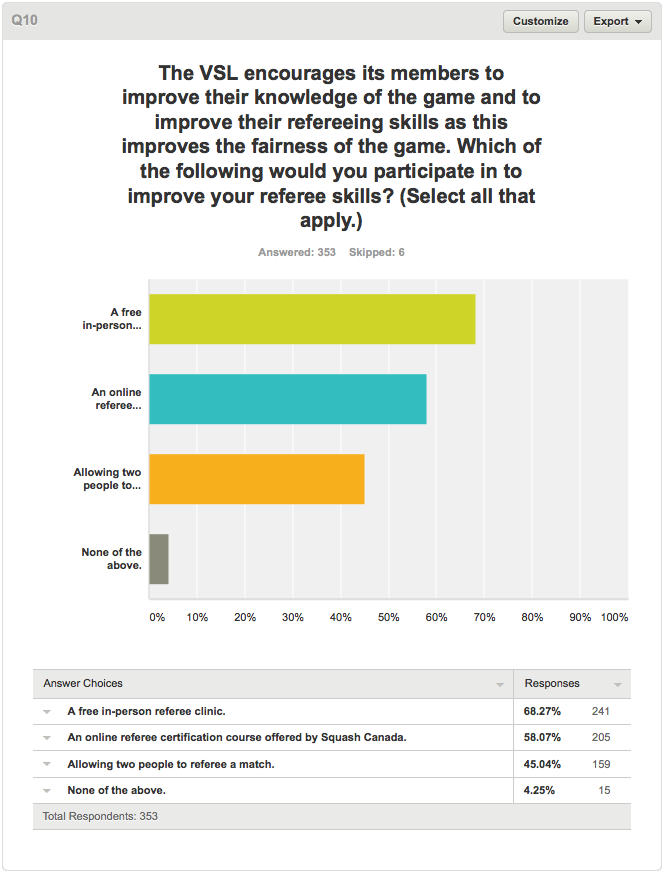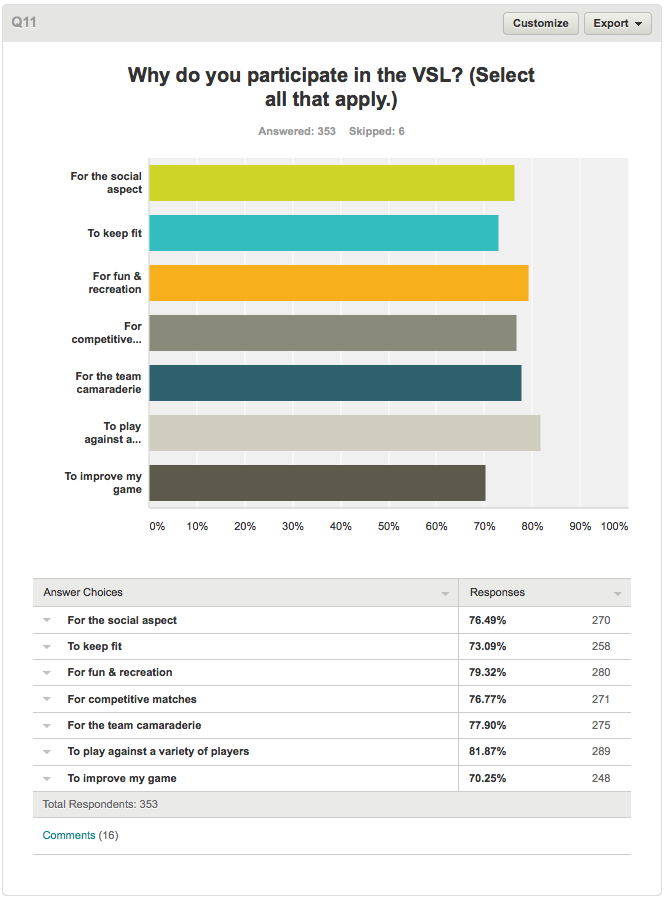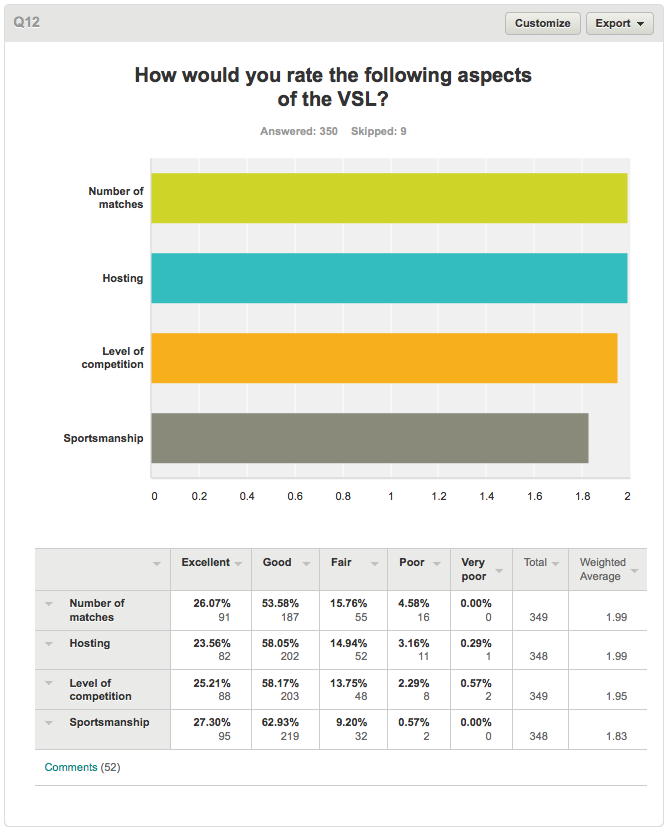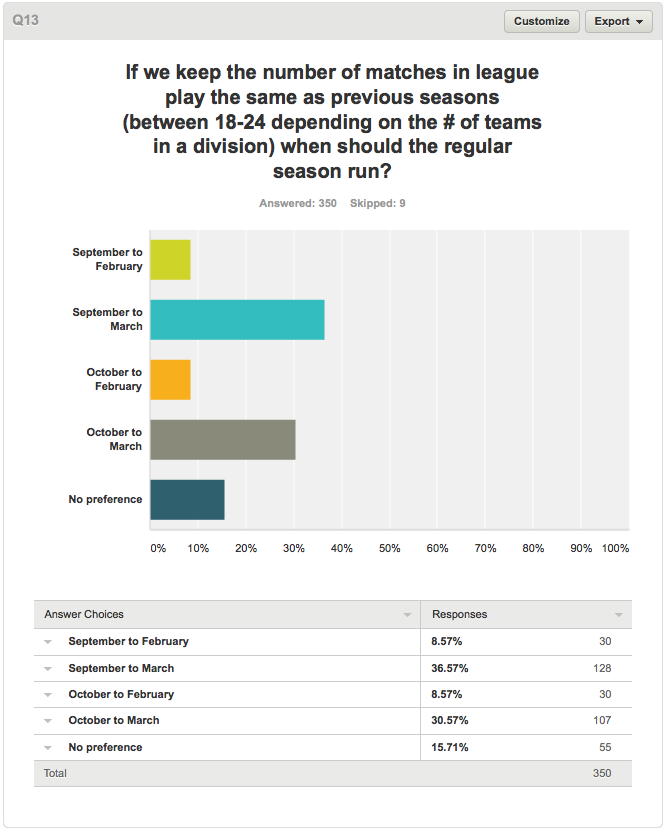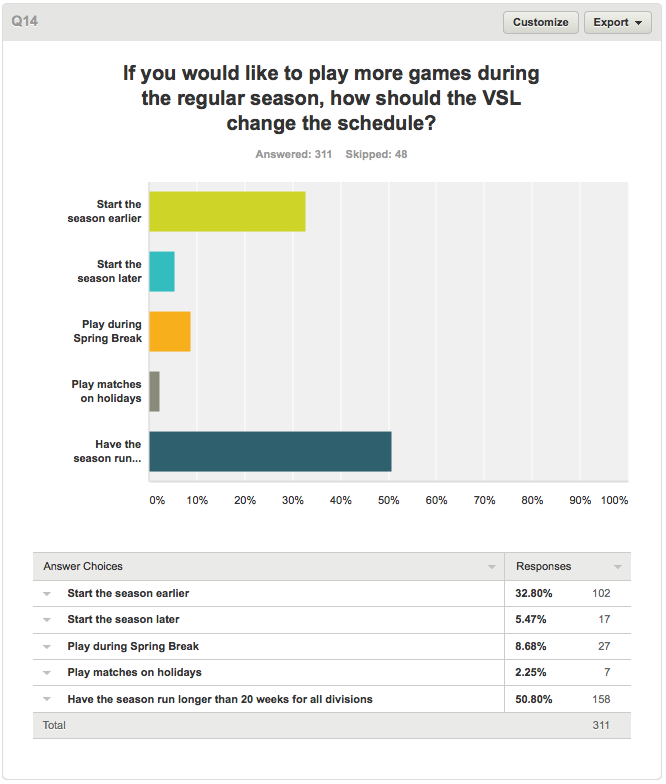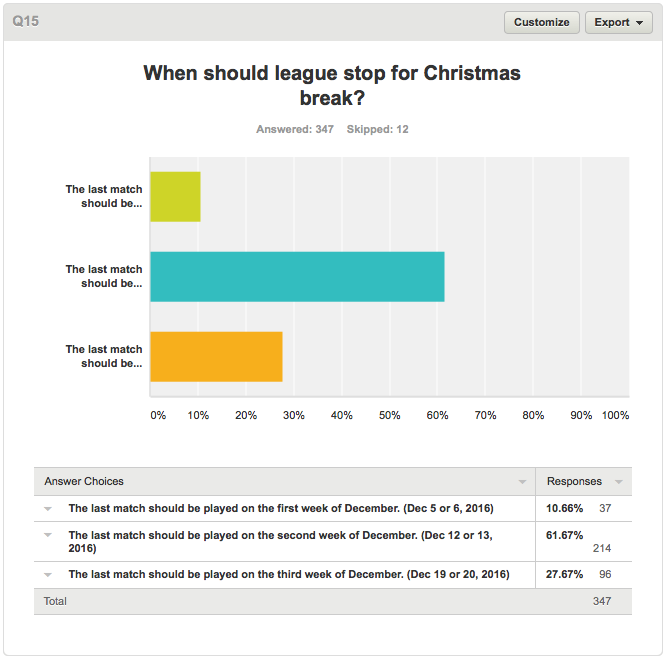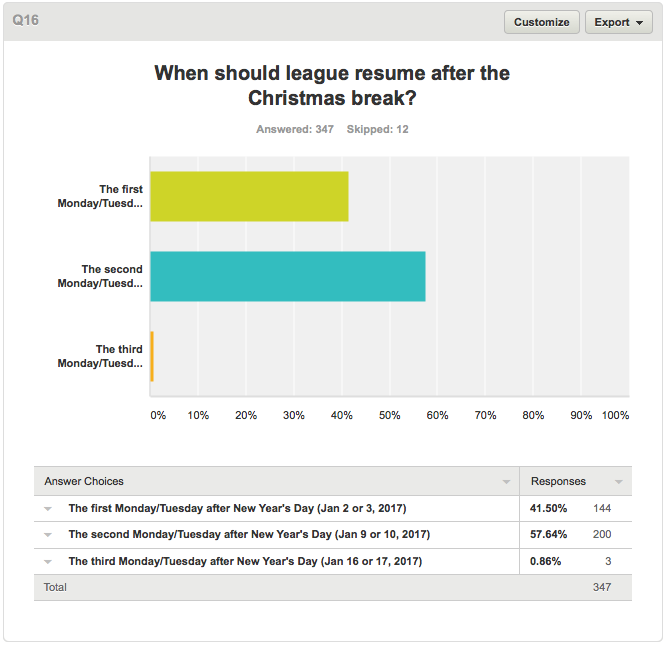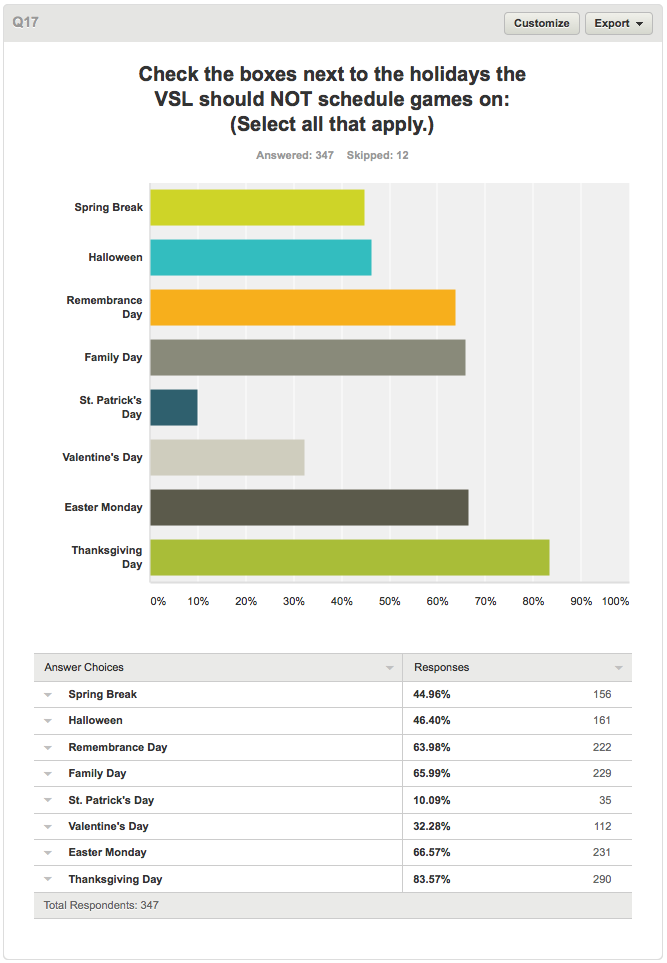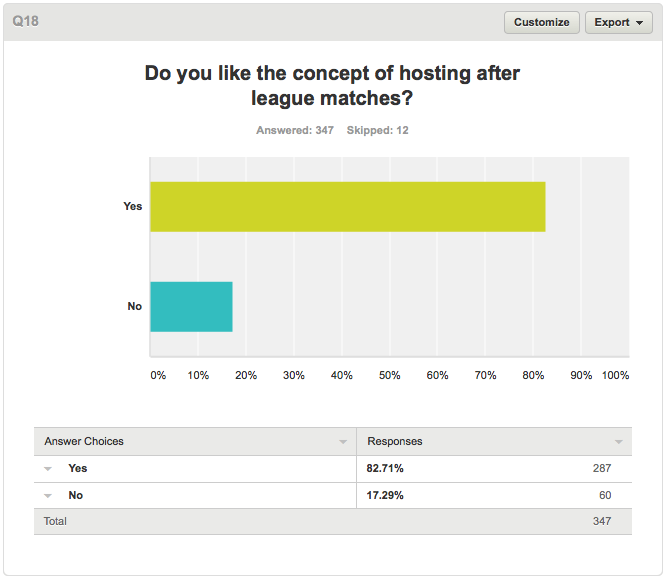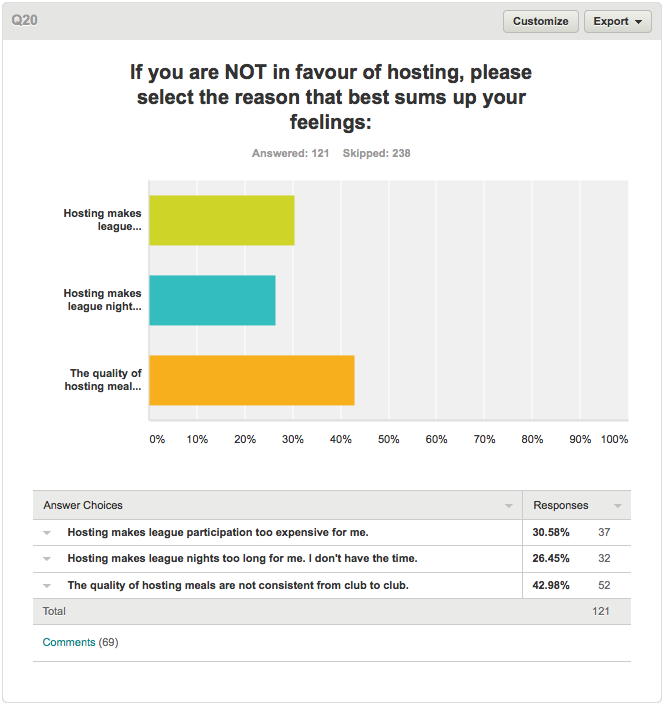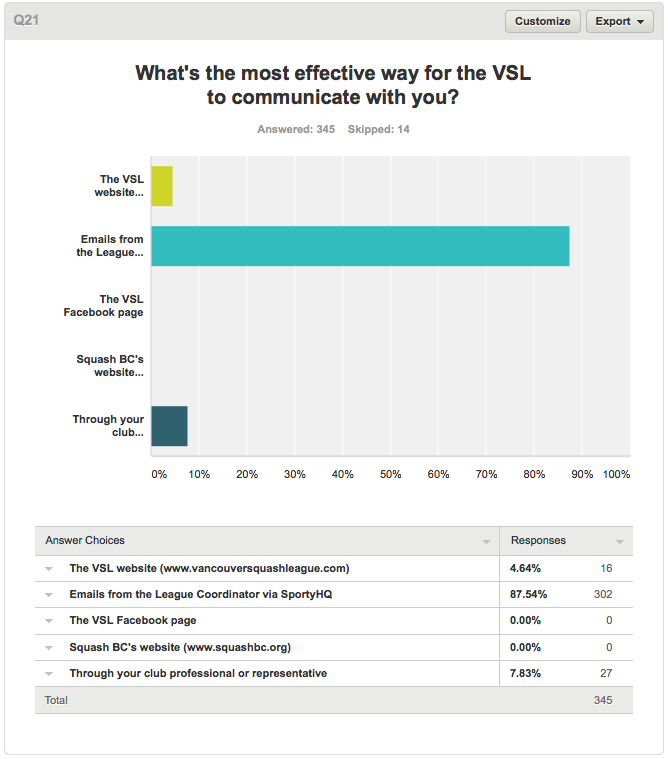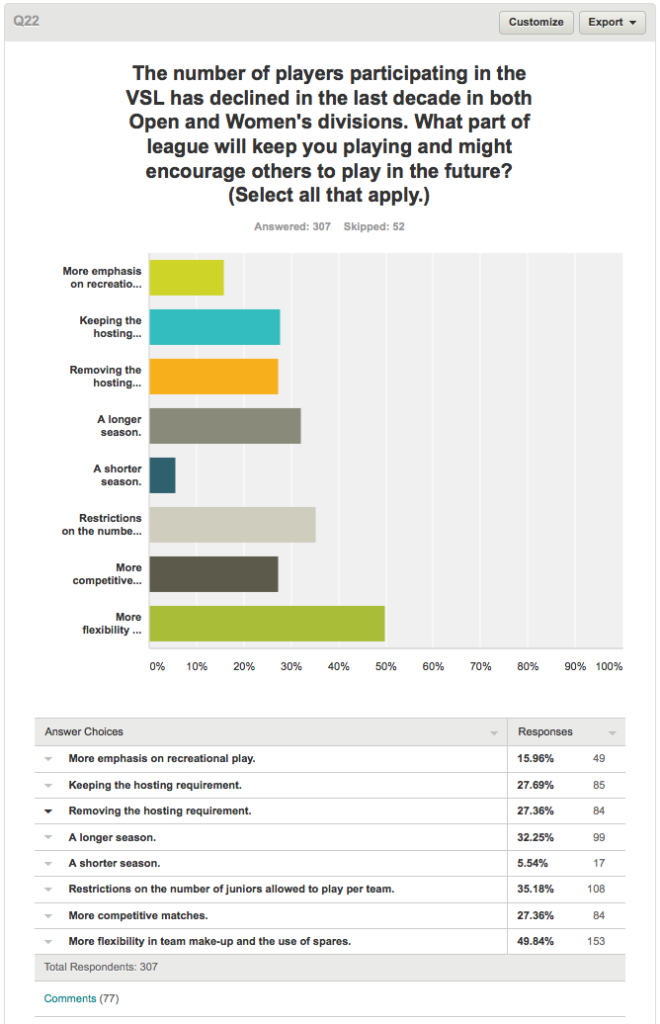 Feb
10
Filed Under Survey | Comments Off on 2016 VSL Survey

The board of the The Vancouver Squash League Board would like to hear your opinion on the organization of Open and Women's league and get feedback on your experiences as a league participant. Your input is valuable and will be used to try to improve everyone's experience and to maintain, and hopefully improve, participation in league. There are no right or wrong answers; we simply ask for your honest opinions.
There are 24 questions in total and those marked with an asterisk require an answer. It should take no more than 15 minutes to answer all questions. This survey will only be active for two weeks from Thursday, February 11 to Thursday, February 25.
The results will be posted on our website by March 1, 2016.
CLICK HERE TO ACCESS THE SURVEY
Apr
30
Filed Under Info for players, Survey | Comments Off on 2014 Survey Results – Re: Switching from 5 to 4 players per team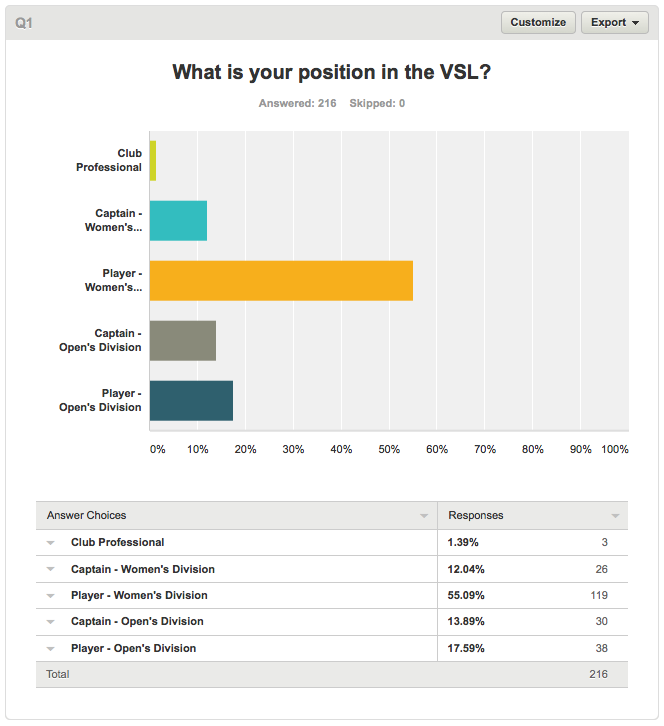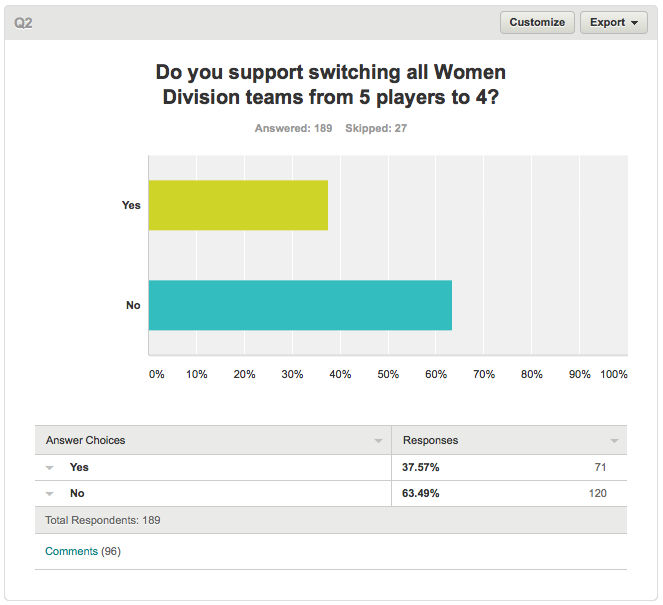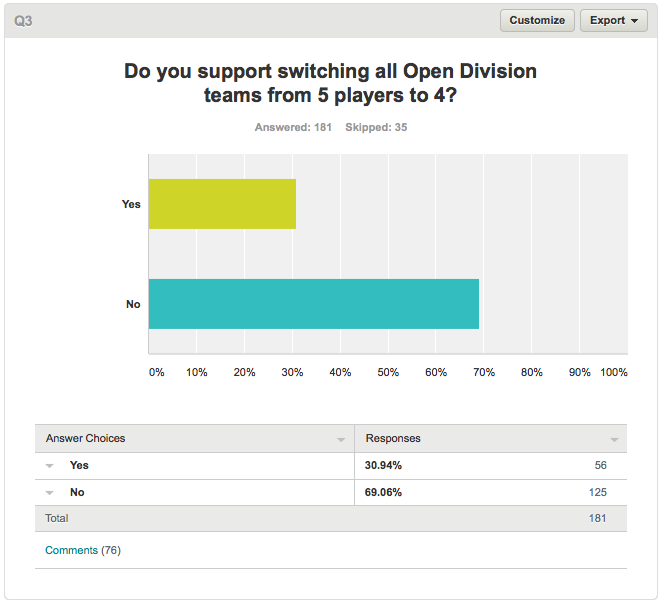 Apr
1
Filed Under AGM, Survey | Comments Off on VSL SURVEY in advance of 2014 AGM
The goal of the VSL  is to ensure that the wishes of the membership are reflected in the rules. In order to effectively gather this information we rely on surveys and the membership's participation in them.
There is a motion on the 2014 AGM agenda, regarding rule 3.1.1, which suggests a reduction in the numbers of players on WOMEN'S Division teams from 5 to 4. (NOTE: There is no motion for a similar switch in the OPEN divisions but we are polling to see if there is support for it.)
Rule changes such as these are prompted by suggestions from players or board members and then followed up with a league-wide survey. If there is substantial support for the suggested change, a motion will be presented for voting at the AGM. It is therefore very important that you participate in this brief, three question, survey as the outcome may have significant impact on league play. Captains should ensure that their entire team takes a moment to answer the survey in order to let the board know whether you are in support of such a change.
The deadline to complete the survey is April 21st and the results will be presented at the 2014 AGM on Saturday, April 26th, at 3pm at the Vancouver Racquets Club.
LINK TO SURVEY: https://www.surveymonkey.com/s/5WN5Q9J
Thank you for participating and helping to improve your league!
The VSL Board
Apr
17
Filed Under Survey | Comments Off on 2013 Survey Results
Feb
28

The VSL wants to hear from the players in the league and, to that end, we've created a brief survey that we would like ALL players to take the time to complete. Questions include issues such as whether to avoid Spring Break or not, hosting and the length of the season. Now is your opportunity to have your voice heard. The survey will be open until March 20, 2013 and the results will be shared at the AGM on March 23.
Please visit this link: https://www.surveymonkey.com/s/2013_vsl_survey
Enter your email at the end of the survey to win a $50 restaurant gift certificate! NOTE: All answers and comments are anonymous and email addresses will not be associated with survey responses.
Jun
28
Filed Under Survey | Comments Off on League survey in the works
The VSL board are preparing a league wide survey that will be launched here and linked to from our Facebook page. (Yes, we have a Facebook page – go LIKE us!) This short questionnaire will gather feedback from players across the league on topics as varied as the preferred length of our season, league prizes and social events. There will also be an opportunity for individual comments and suggestions.
Look for the VSL survey to launch in the middle of July.