May
7
Filed Under Uncategorized | Comments Off on Most Sporting Teams – 2013/2014
Congratulations to all the teams listed below that were recognized by their peers as the "Most Sporting Team" in their division. These teams represent what is best about our league and they deserve your applause!
Winner's plaques will be delivered to your club.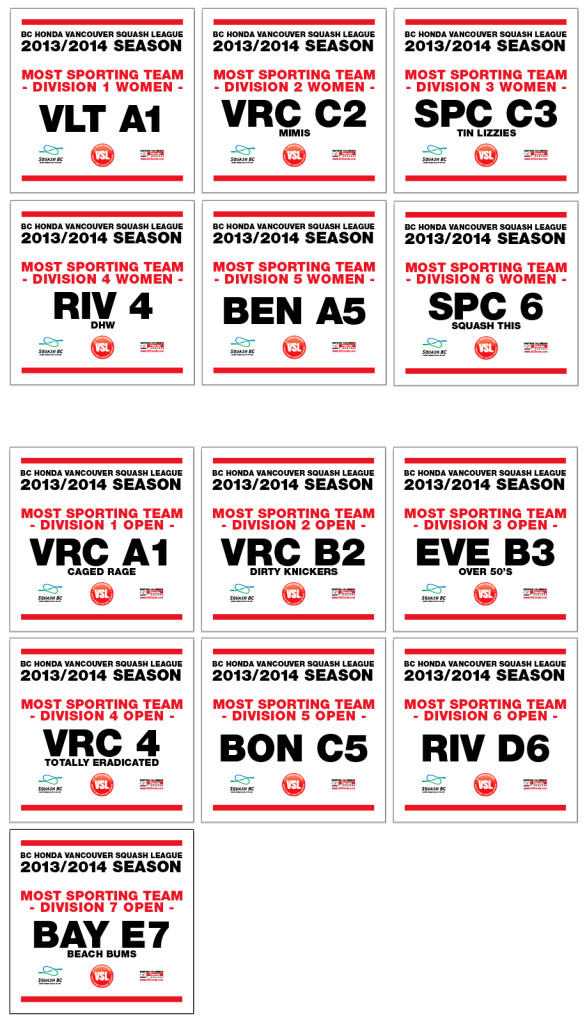 Mar
9
It is with a heavy heart that we inform the Squash Community that we have lost one of the great ones this week. After an eighteen month battle with cancer, Paul Marley passed away peacefully on Thursday afternoon.  The family will be hosting: "A Celebration of Life" at the Evergreen Squash Club on Saturday, March 15 at 4 pm.
Paul's passing leaves a big hole in squash both within British Columbia and the world. Paul was the ultimate positive force anytime he was near a squash court. From playing in various Masters Championships to bringing squash players to BC from all over the world, his incredible enthusiasm for the sport of squash will be remembered worldwide.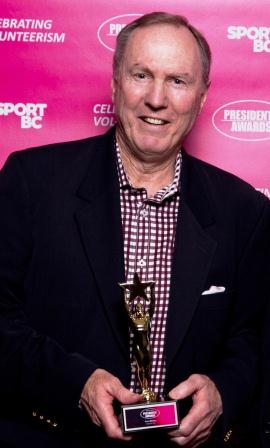 Dec
22
The Vancouver Squash League is officially on vacation until January 7th when league play resumes. On behalf of the VSL board we'd like to wish all our players a Happy Holiday!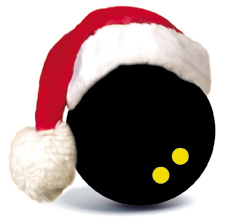 Feb
26
Filed Under Uncategorized | Comments Off on Wrap Party (to follow AGM) on Saturday March 10th!