Feb
16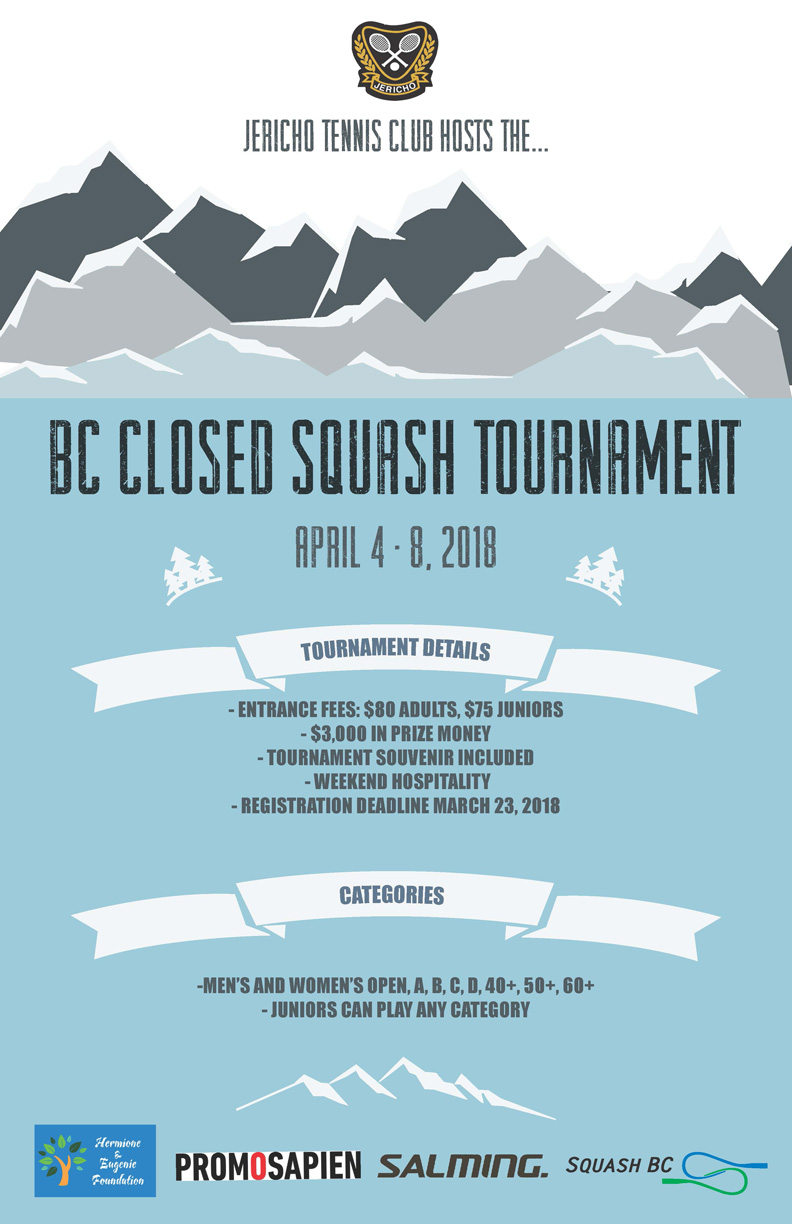 Oct
14
#2016BCOpen
This year's edition of the BC Open will take place at the Bentall Centre Athletic Club, from November 23-27, and is presented by The Lincoln Motor Company. Entry is $65 ($60 before November 9) and the deadline to enter is Wednesday, November 16th at 6pm PST.
There is $5000 in prize money available and only 120 entries maximum. Your entry entitles you to 3 hours of validated parking, three (3) guaranteed matches and a meal coupon that you can use any time you'd like between the 23rd and 27th. World #74 Martin Knight will be playing and will host a Q & A on the Friday night.
Register now at SportyHQ
Questions? Email Andrew Lynn.
Save
Save
Save