Aug
1
Sun and Surf Registration Extended until Sunday
This is your last call to sign up for the Sun & Surf Squash Tournament from August 16th-20th.  The deadline has been extended until Sunday August 13th to encourage more players to register.
Your entry fee of $80 includes a commemorative beer stein, multiple event socials including beer/drink tastings as well as an invitation to our 'Pirates of the Pacific' Saturday evening dinner and dance party.  Prizes for best costumes and other great games.
Sun and Surf is a non-ranking event to encourage a relaxed, fun and social atmosphere.  This is one of the best squash events of the year and you won't want to miss it!
To register please click the following link: https://www.sportyhq.com/tournament/view/Sun-Surf-2017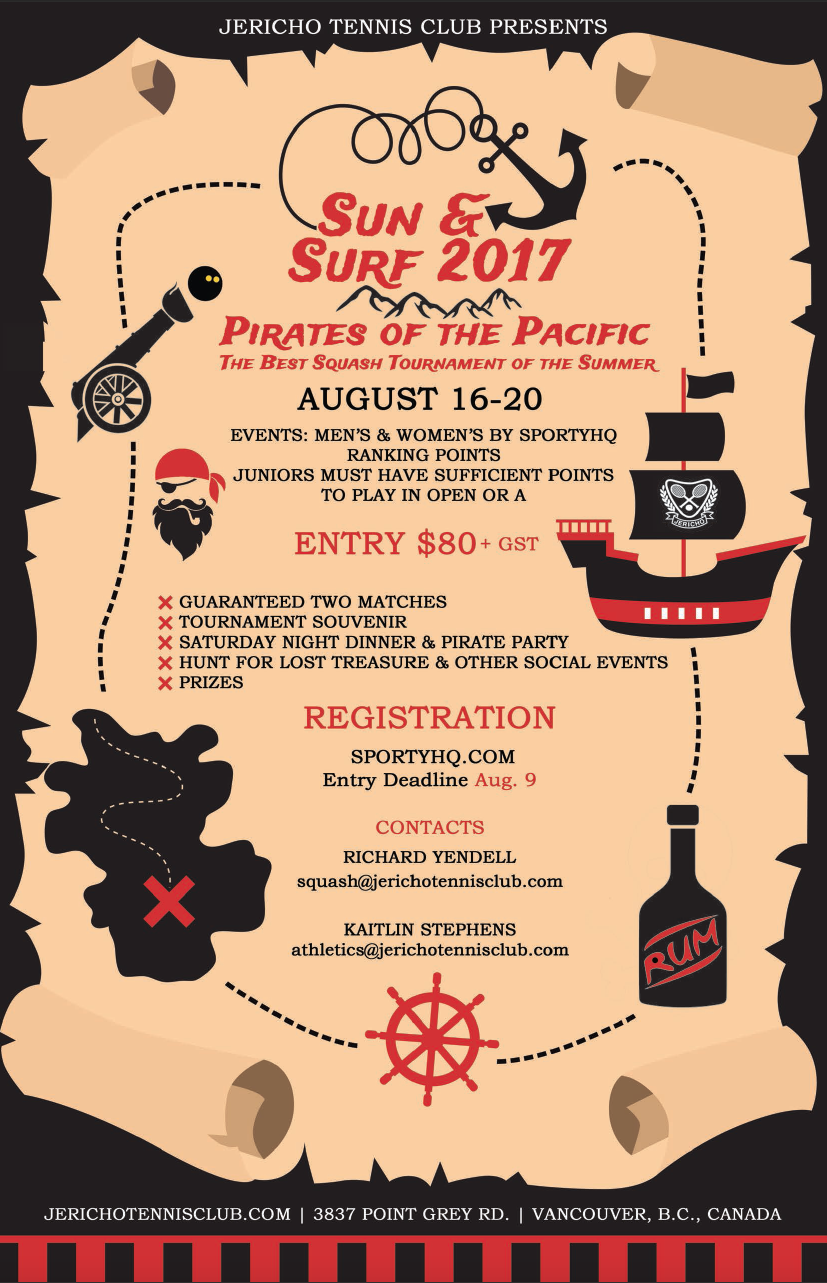 Save
Save
Comments